Christmas Collections: 2023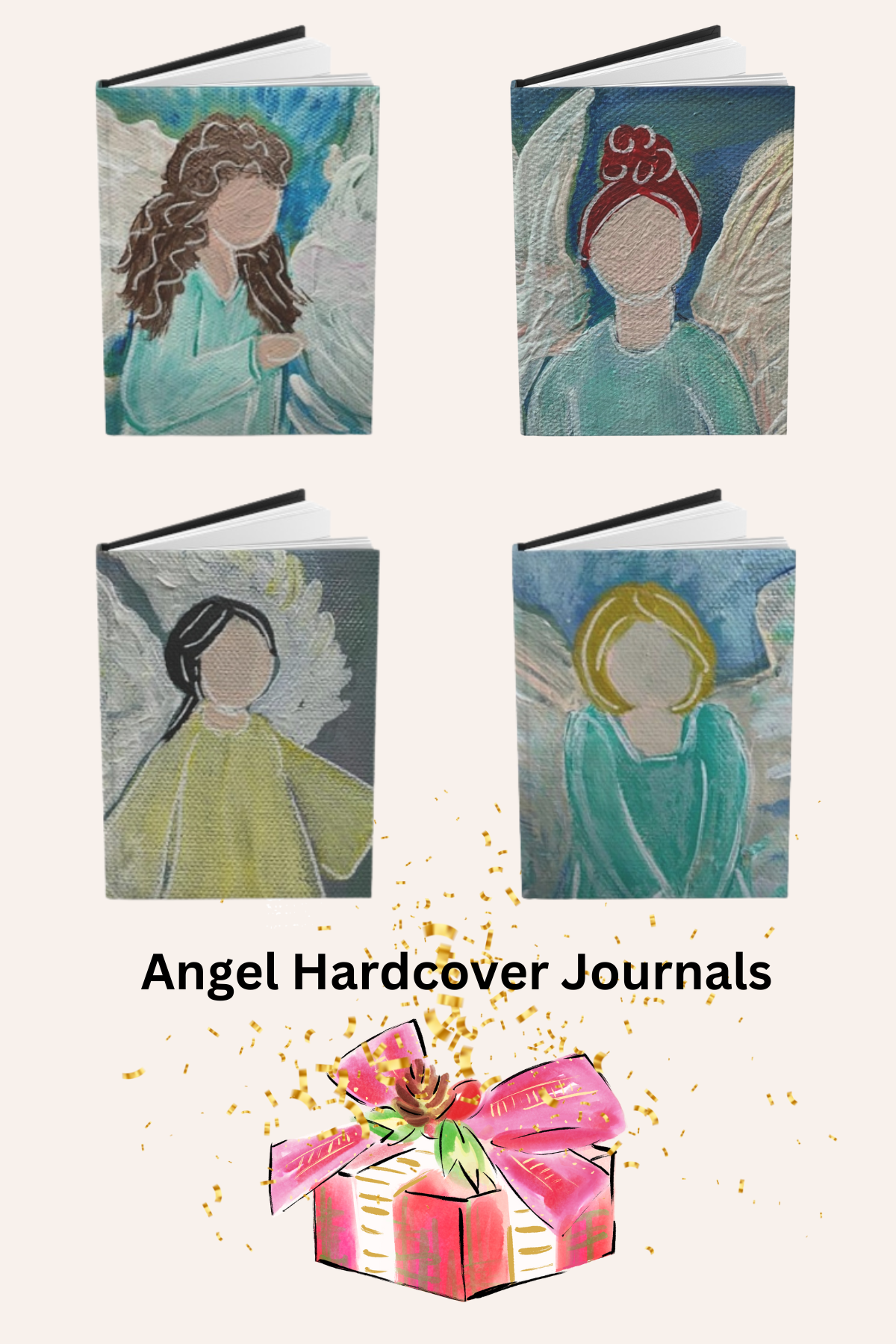 Journals
Hardcover journals are back for Christmas. With one hundred lined pages, they lay flat when open, are sturdy, and angel inspired. There are 4 designs to choose from.....$20.00
Click here to purchase
What Customers say about Nana's Camp in a Box...
Melissa & Harlie

"This box is AMAZING!!! You did such an amazing job!! Beautifully done!!"

Lorie

"You have created such an exciting adventure for kids all over!"

Gidget

"Thank you for sharing your 'Nana's Camp' in a box. That was a stroke of genius!"

Anna

"Such a cute box. You did a great job putting them together!"
Nurture creativity!
"Someday you will be old enough to start reading fairy tales again." (C.S. Lewis) For me, that time is now! I am a grandmother of eight and together we embrace creativity. Sometimes, my art is inspired by my grandchildren and can be illustrative like the images you might see in a children's storybook. Other times, you might catch a glimpse of realism; but overall, it's always whimsical.
"You will go out in JOY and be led forth in peace; the mountains and hills will burst into song before you, and all the trees of the field will clap their hands." --Isaiah 55:12